Health and Nutritional Information
1. Prevention. Diets, Diet plans, foods and dietary supplements that provide health management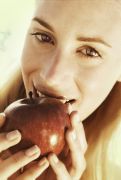 through disease and symptom prevention. Health conditions are preventable through nutritional information about those conditions and measures you can take to either heal or prevent. Prevention is always the best medicine. I want to help you, "Feed a man a fish and you have feed him for a day, teach a man how to fish and you have feed him for life". If you are overweight and/or obese most people just want to sell you a bigger chair, I want to show you a healthier and better way.



2. Performance. Whether you are body building, needing sports nutrition or exercising for good health we are all about finding nutritional products that provides health enhancement through improved physical and mental condition.
The focus is on daily health, accomplishment and success.

3. Wellness. Wellness benefits are about feeling good and finding balance.
This is a holistic approach to health care that includes the body, mind and spirit through meditation to finding balance in mind, body and spirit. The focus is on daily health needs, MODERATION (we have to long overconsumed) and variety.



4. Nurturing. Foods that can supply a sense of caring for the health and quality of life for yourself and others and the associated sense of satisfaction for the caregiver. Marketing a product from this platform would include a focus on growth and development, aging and healing. Nurturing yourself and others and nurturing the environment around you. Environmentally friendly products for the inside and well as the outside. From the things we eat to the things we wear, they all have an impact on the world we live.



5. Cosmetics. Cosmetics, how we look and feel about ourselves, benefits women's health and men's health. Looking good and enhancing self-esteem through improved physical condition and personal appearance are corner stones to good health. No matter how well you eat if you have low self esteem, are worried or upset then the body gets out of balance.
Allergies
Allergy Symptoms and Allergy Relief
More than 50 million Americans suffer from allergic diseases and their associated allergy symptoms. A recent nationwide survey found that more than half (54.6 percent) of all U.S citizens test positive to one or more allergens; among specific allergens, dust mite, rye, ragweed, or cockroach caused sensitization in approximately 25 percent of the population.


Allergies are the sixth leading cause of chronic disease in the United States, costing the health care system $18 billion annually.


Two estimates of prevalence of allergies, specifically, allergic rhino conjunctivitis (hay fever) in the United States are 9 percent and 16 percent. The prevalence of allergic rhinitis has increased substantially over the past 15 years.


In 2002, approximately 14 million office visits to health care providers of patients seeking allergy relief were attributed to allergic rhinitis.



Estimates of the prevalence of allergies to latex allergens in the general population vary widely, from less than 1 percent to 6 percent.


Atopic dermatitis is one of the most common skin diseases, particularly in infants and children. The estimated prevalence in the United States varies from 9 to 30 percent. The prevalence of atopic dermatitis appears to be increasing.
Health care provider visits for contact dermatitis and other eczemas, which include atopic dermatitis, are 7 million per year.
Chronic sinusitis is the most commonly reported chronic disease, affecting 16.3 percent of people (nearly 32 million) in the United States in 1997.
In 1996, estimated U.S. health care expenditures attributable to sinusitis were approximately $5.8 billion.
Experts estimate food allergy occurs in 6 to 8 percent of children 4 years of age or under, and in 4 percent of adults. Approximately 150 Americans, usually adolescents and young adults, die annually from food-induced anaphylaxis.
Peanut or tree nut allergies affect approximately 0.6 percent and 0.4 percent of Americans, respectively, and cause the most severe food-induced allergic reactions.
Allergic drug reactions account for 5 to 10 percent of all adverse drug reactions, with skin reaction being the most common form.
Penicillin is a common cause of drug allergy. Approximately 7 percent of normal volunteers react to penicillin allergy skin tests (IgE antibodies) . While the true number of deaths from drug reactions is unknown, anaphylactic reactions to penicillin occur in 32 of every 100,000 exposed patients.
Acute urticaria (hives) is common, affecting 10 to 20 percent of the population at some time in their lives. Half of those affected continue to have symptoms for more than 6 months.
Allergy to venom of stinging insects (honeybees, wasps, hornets, yellow jackets, and fire ants) is relatively common, with prevalence of systemic reactions in 3 percent of American and 1 percent of children. Between 40 and 100 Americans have been reported to die annually from anaphylaxis to insects, although this number may be markedly underestimated.
Sinusitis
...
---
Continue reading about Allergies
News
Travel East Tennessee
Appalachian Folk Medicines and Cures
Coming Soon!